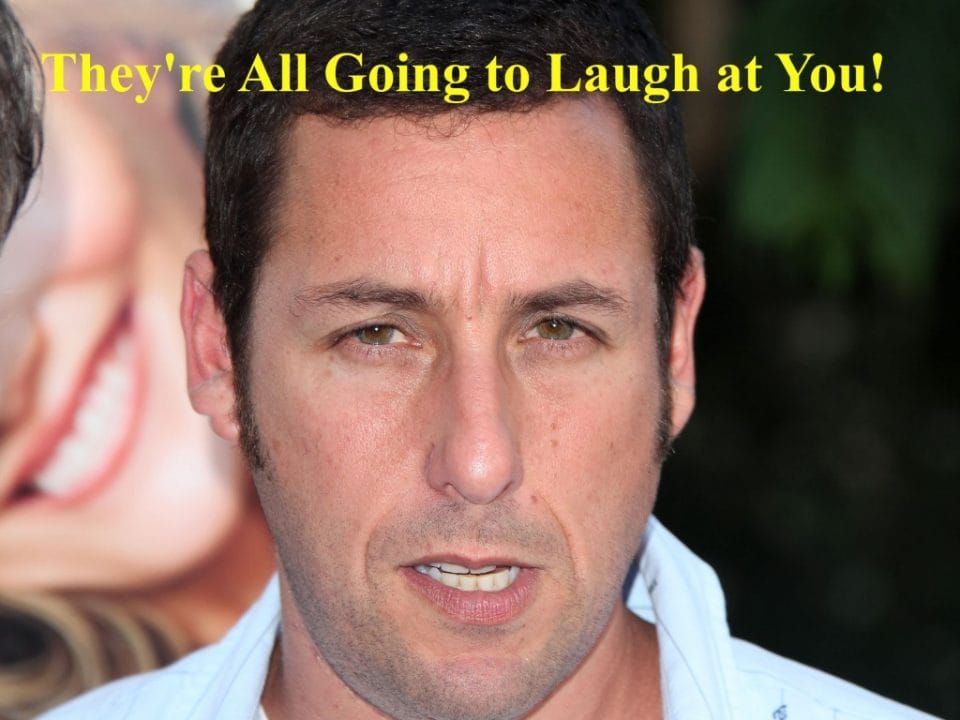 In less than three weeks, baseball purists around the globe will be restless with anticipation as spring training begins— kicking off another mundane baseball season. Don't get me wrong. I enjoy baseball—to some degree. I don't despise it as much as Dr. Spaceman. On the contrary, I actually follow the Pirates and I even own some Pirates gear.
And yes, I have to admit that I do attend the games with Mrs. Coctostan. In fact, since the 1985 season, I've attended at least a half-dozen Pirates' games each year. I started going thanks to the Straight A program at my grade school that punished rewarded students with $1.00 General Admission tickets. Today they use the promotion for detention.
Sometimes, I think my excitement for the season is misplaced. Let's face it… baseball is as boring as a WNBA game. But I typically associate baseball with spring and summer. Since I hate winter, spring training is a sign that warmer weather is around the corner. Fuck the groundhog. When pitchers and catchers report, that tells me we're 2-3 weeks away from putting that snow blower back in storage, and pulling out the damn lawnmower. I hate both types of yard excursions, but I'd rather mow the lawn in 90-degree weather than clean snow in Arctic temperatures.
Of course, what I do hate about baseball, particularly in this town is the FUCKING OPTIMISM that Pirate fans have about the team.  These fans need to tone it down considering the team has zero chance to win a Championship. Ever.  I especially hate those who claim that the Pirates are better than the Penguins in their overall history. That was certainly the case at one time (many, many years ago) but the Penguins have by far surpassed the Pirates as the better franchise.  First of all, you're a douchebag if you're comparing the two. In the time it takes Kevin Correia to throw a pitch, RED STUD easily could have scored two goals.  The NHL is structured so that a city like Pittsburgh can have some of the best players in the world on their team.  That just doesn't happen in baseball.  Secondly, the Pirates last won a championship in 1979. The Penguins have won three Stanley Cups since then. So let's stop with the whiny "the Pirates are better than the Penguins," bullshit.
Another thing I hate about the Pirates is the management. They try to make us buy into their crap year in and year out—how they're going to compete and how they want to keep getting better. When they trade a couple players in the middle of the season, they're doing it to bolster the future. Really? The Pirates are entering their 19th season since they last made the playoffs. Forget making the playoffs. It's been 19 years since they last had a winning record! 19 years! The most futile record in the HISTORY of SPORTS. Do you know how hard it is to be that bad for 19 years? It's worse than what Cleveland Browns fans have had to live through—and their team left for three seasons.
Yet, every March, we start to hear the talk show callers speak of this "being the year." I admit though, I kind of fall for it too. In fact, I boasted to my friends three years ago that 2012 would be the year when the Pirates will make the playoffs. There are five reasons why that won't happen:
The signings of Prince Fielder by the Detroit Tigers today for $214 million for nine years and Albert Pujols by the Los Angeles Angels for $240 million over ten years last month. Let me clear one thing up. I don't begrudge athletes for making as much money as possible. The money is there because we keep forking that money over and watch games on TV—that goes for any sport, football, baseball, hockey, you name it. Anyway, the signing of Fielder and Pujols tells us that piss-poor teams like the Pirates can't afford stud players like this. Ever. Not unless baseball wises up and gets a salary cap. You can have all the pitching you want—which the Pirates are intent to stock up on through the draft—but you need power in your lineup. The only positive is that both Fielder and Pujols are out of the division, making it a bit weaker. If there's ever a year for a blind squirrel to find a nut this is it.
This team has never had any resiliency. Maybe this is the fault of the management team, but I just feel that whenever this team—no matter if it is Pirates of 1993 or the Pirates of 2011—starts to slide, they slide badly. A 7-game losing streak, several times a season, is not uncommon for the Buccos. Last year, we all remember that horrendous call made by Jerry Meals in that 19-inning game between the Braves and Pirates. You know what… a good team rebounds. What did the Pirates do? They went in a 19-43 slump. That loss was the end of the season for them. They never recovered. But this is happens all the time. Usually, their slides come in May. Last year it came at the end of July. Greg Brown still blames Jerry Meals for the Pirates missing the playoffs because Greg Brown is an idiot and the Pirates are so bad that he never gets the chance to pin their shortcomings on someone else.
The current rotation. Yes, I know it's early. But the projected rotation as of today? Jeff Karstens, Kevin Correia, Charlie Morton, James McDonald, and possibly Brad Lincoln or Erik Bedard. Correia slumped horribly at the end. He started off 10-6 with an ERA of 3.46, but only managed two wins in the last two months of the season. TWO WINS. It makes me laugh that he was considered an early favorite for a Cy Young nomination. Karstens, Morton, and McDonald had average seasons in 2011, but the problem is that they were unable to pitch deep into many games.
Slow developing players. We all had high hopes for Jose Tabata and Pedro Alvarez. Alvarez had one of the worst sophomore slumps I can ever remember. I don't know if he can recover. Judging from his play in the minor leagues in the last two months, I just think his confidence is shot. I hope he proves me wrong. I'm not that high on Tabata—in fact, I'll go on record to say that the Pirates will trade him by the All-Star Break. They have no choice. Starling Marte is going to be ready to play in the big leagues, and I know Pirates' management are high on him. Then again, they were high on Alvarez too.
Weak at the corners. While the Bucs are strong up the middle, with Andrew McCutchen and Neil Walker at second base, the Pirates have no real answer at the corners. I don't remember the last time the Pirates had a solid first baseman. Every couple years, they try a short-term solution at first. Last year, they went all crazy and gave Lyle Overbay $5 million, and even then, he split time with Garrett Jones who was second on the team with most homers. But Jones is not your everyday solution at first. Oh, who could forget the millions more they spent on Derek Lee, who spent more time on the DL. We already discussed the problems with Alvarez. But as of right now, he's your starting 3rd baseman.
There's really only two players to come out and see for the Pirates this season—McCutchen and Joel Hanrahan. Hanrahan is a beast on the mound. Nothing like seeing a pitcher coming in the 9th inning throwing 100-mile heaters. He had an awesome season last year—40 saves and and a 1.83 ERA. And what can we say about McCutchen that hasn't been said. By far, he is the best player the Pirates have had since Barry Bonds. And I fear they're going to lose him. They made no progress in his contract extension last season, and there've been really no talks since. The 25-year-old superstar led the Bucs in homers, runs, RBIs, and stolen bases last season. He could be seeking a contract similar to what Justin Upton received from the Diamondbacks, 6 years, $52.25 million. If that's what he wants—SIGN HIM. That's a bargain. GM Neil Huntington says they'll do what it takes to keep McCutchen. Let's see if they deliver on that promise. Otherwise, the Pirates will continue to be the laughingstocks of baseball for another 19 years.